Table of Water Chemistry Measurements
~South America~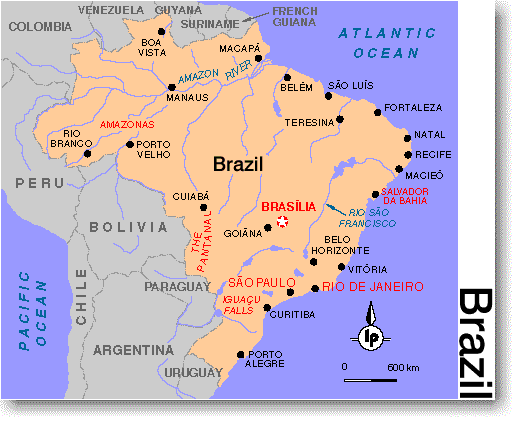 | | | | |
| --- | --- | --- | --- |
| Collecting Site-water type | pH range | hardness | temperature |
Rio Amazonas-white water
6.9
80 ppm
29°C/84°F
Rio Apayacu-white water
6.4
20 ppm
30°C/86°F
Rio Orosa-white water
6.5-6.7
60-110 ppm
30°C/86°F
Rio Maniti-white water
No data
No data
29°C/84°F
Quebrada Yanayacu-black water
6.4
20 ppm
27°C/80°F
Rio Ampiyacu-white water
6.4
20 ppm
29°C/84°F
Rio Napo
6.7-7.3
80-120 ppm
27°C/81°F
Rio Nanay
6.6-7.0
20 ppm
25°C/78°F
Rio Itaya-white water
6.0-7.0
no data
23-27°C/73-81°F
Quebrada Tuche Caño
6.5
60 ppm
no data
Quebrada Yanashi
6.5
70 ppm
no data
Rio Aguas yacu-white water
no data
no data
28°C/82°F
Cocha at Oro Blanco
6.5
120 ppm
no data
Avaha Cocha at Oro Blanco
6.5
120 ppm
no data
Paiva Chica Cocha
5.8
50 ppm
no data
Lata Cocha
5.5
20 ppm
no data
Urcu Cocha
5.5
1-2 ppm
no data
Paiva Cocha
no data
3 ppm
no data
Rio Xingu
6.7 6.9
no data
23-28°C/73-82°F
Rio Araguia
5.8-7.5 (6.5)
4-20 (8)
22-28°C/72-82°F
Rio Negro
4.5-7 (6.0)
2-8 dH (6)
24-28°C/75-82°F
Orinoco river
4.5-7 (6.0)
2-8 dH (6)
24-28°C/ 75-82°F
Rio Cuiaba
no data
no data
23.6-28.9°C/74 -84°F

*Rio Paraguay/Rio Paraña;

Paraguay and Argentina

6.5-7.5 (7.0)
4-14 dH (8)
21-25°C/70-77°F
*rio Paraguay piranhas can sometimes tolerate water temperatures as low as 59°F (15°C), It's recommended not to keep your piranhas in these lower temperatures. Die off does occur in those lower ranges.
Bolivia water values for piranha; 72-79 F, KH 0-10, pH 6.5-7.5. Surface temperature (Air) can vary from 50F-84F. Historically, water temperature in rivers normally is about 59F, but during die off's can drop to 39F (lowest record recorded was 36.5F in 1955).
The OPEFE web site and its contents; is disclaimed for purposes of Zoological Nomenclature in accordance with the International Code of Zoological Nomenclature, Fourth Edition, Article 8.3 and 8.4. No new names or nomenclature changes are available from statements at this web site.
Copyright© 1994-2015 Oregon Piranha Exotic Fish Exhibit (The OPEFE fish exhibit is permanently CLOSED as of 2000) Sutherlin, Oregon. Information posted on this web site is archival data on fish scientific classifications and other information. DISCLAIMER: The copyrighted material may not be used for any purpose other than private study, scholarship or research. Cited information requires credit and this link www.opefe.com. All rights reserved. All images shown (unless otherwise noted) is property of OPEFE.
UPDATED: 12/04/2015